Cafés in Newbury, Berkshire
Below is a list of cafés in Newbury you can visit during your stay with Guywood Bed & Breakfast.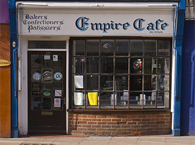 Empire Café
The Empire Cafés and bakery Newbury is one of the oldest and best in town. They have very friendly and helpful staff serving traditional English breakfasts and lunches.
They also bake fresh breads and patisserie on the premises and are renowned world wide for their famous Lardy Cakes.
Address
19 Cheap Street
Newbury
Berkshire
RG14 5DD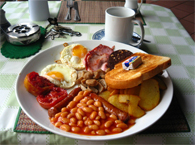 Popeye's Café
Popeye's Cafés Newbury is a superb, very clean and comfortable "greasy spoon" cafés serving up hearty traditional English breakfasts all day.
The staff are very warm, welcoming and friendly and the service is fast and great value for money.
Address
4 Sandleford Parade Newtown Road
Newbury
Berkshire
RG14 7EY