Entertainment in Newbury
Below are a list of entertainment venues in Newbury to visit during your stay at Guywood Bed & Breakfast.
Newbury Racecourse
Newbury Racecourse in Berkshire is not only a top sporting venue but also a first class Conference & Events venue.
Home to the famous Hennessy Gold Cup, Newbury Racecourse provides some of the best horseracing in the country with raceday hospitality to match.
Offering you 30 fantastic racedays or evenings, a host of extra entertainment, cafes, restaurants and free entry for Under 18s, go along and enjoy!
Address
The Racecourse
Newbury
Berkshire
RG14 7NZ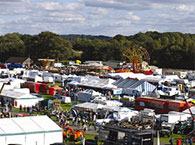 Newbury Showground
The Newbury Showground consists of 177 acres of green field site adjacent to Junction 13 of the M4, where it intersects with the A34.
Owned and operated by the Newbury and District Agricultural Society. This is the site of the famous, annual Berkshire show; held in September every year.
Address
Newbury Showground
Priors Court
Hermitage
Thatcham
Berks
RG18 9QZ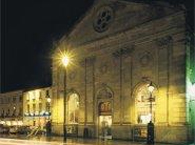 The Corn Exchange Newbury
The Corn Exchange Newbury is a beautifully restored listed arts centre positioned in the market place, in the heart of Newbury town centre.
The venue consists of a 400 seat auditorium, a 40 seat digital cinema, a café, a bar, and a gallery space.
It presents a varied programme including dance, film, music, drama, children's events, comedy and an annual pantomime.
In addition, they also manage New Greenham Arts, which is a 150 seat studio theatre, gallery and consortium of eight artists' studio spaces located an approximate 8-minute drive away in New Greenham Park, Greenham Common, Newbury.
Address
Market Place
Newbury
Berkshire
RG14 5BD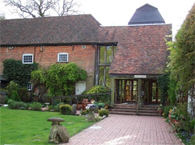 The Watermill Theatre
The Watermill Theatre produces quality work that attracts high calibre artists and creative teams earning it a reputation as one of the very best producing regional theatres in the country.
It is one of only five theatres that has been awarded a National Touring remit by Arts Council England and its work tours and entertains, moves and impresses audiences at home and internationally.
The theatre seats 220 people within a stunning converted mill situated in beautiful gardens on the bank of the river Lambourn just outside Newbury in West Berkshire. The compact building makes the theatre experience extraordinarily intimate for both performers and audience.
The Watermill has a bar and licensed restaurant serving pre-show and after-show meals, and cream teas after matinées. Although in a tranquil, rural location, the theatre is easily accessible and is just five minutes from Junction 13 of the M4.
Address
Bagnor
Newbury
Berkshire
RG20 8AE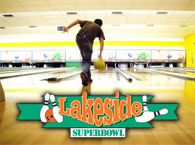 Lakeside Superbowl
Lakeside Superbowl Newbury has all the facilities you need, whether it's a Corporate Party, Childrens Party, Night Out, or simply a quick game of bowling, you're sure to be entertained.
Onsite facilities include:
24 Steltronic Lanes with Easy Scoring
Drinks Bar and Food Diner
American Pool Tables
Amusements
Function Rooms
Pro Shop 300
Big Screen TV with Seating
Address
Newbury Leisure Park
Lower Way
Thatcham
Berkshire
RG19 3AL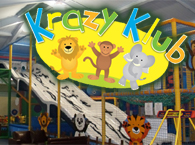 Krazy Klub
The Krazy Klub at Newbury Leisure Park is a custom designed children's soft play centre packed full of lots of fun activities to keep the kids entertained, and all this whilst enhancing their motor neurone skills!
The play areas include: Rock Climb Traversing Wall, 360 degree Tube Slide Feature, Wavy Open Slide Feature, Three Tier Main Adventure Play Area, Soft Play Toddler's Area, Toddler's Structure, Sports Court.
However, Krazy Klub goes further and ensures adults are also more than adequately catered for.
They have, for your comfort, a variety of seating, quality catering, plasma TV, free daily newspapers and appropriate magazines to read in the centre. Of course, this is all provided in a new, hygienically clean and air-conditioned environment, with free parking.
Address
Newbury Leisure Park
Lower Way
Thatcham
Berkshire
RG19 3AL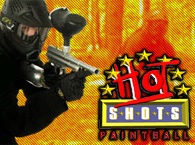 Hot Shots Paintball
HotShots paintball games has been a major player in the Paintballing industry for well over 10 years.
As a company they are committed to giving you what will be the best day's paintballing you've ever had with specially designing game zones that really are scenario based and very authentic.
You're not just there to play paintball, you are there to be truly thrilled and entertained.
Not only do the HotShots team entertain you - they will (safely) blow you away with in-game pyrotechnics, land mines and rigged explosions! The villages of 'Cap Young' and the Pill Box's, trenches and Lookout Towers of the 'Ravine' and 'House of Paint' Games will make you believe you actually served in the Vietnam war.
Without a doubt, you will find that the HotShot's standard issue equipment will outperform anything you've been issued in the past. They have invested a great deal in making sure that they give you the very latest authentic equipment, including a unique to HotShots paintball proof flak jacket and the Tippman 98 Semi-automatic machine gun!
Address
Hot Shots Paintball Site
The Ridge
Hartshill Copse
Newbury
Berkshire
RG19 6HN