Nightclubs in Newbury, Berkshire
Below are a list of bars and nightclubs in Newbury to visit during your stay at Guywood Bed & Breakfast.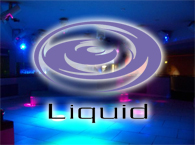 Liquid Nightclub
Liquid in Newbury is a 1000 capacity nightclub providing an unrivalled and unique clubbing experience. Their state of the art sound and lighting systems and unrivalled entertainment ensure the true nightclub experience is given to every valued customer.
The club incorporates a large capacity main room featuring breath-taking visuals, with an additional room for the more discerning customer.
Liquid is open Thursday, Friday and Saturday to customers 18 years and above.
Thursday Nights
Free entry before 11p.m, £4 after.
Selected drinks £1.80 all night.
Open 10p.m–2a.m.
Friday Nights
Entry £4 before 11p.m, £5 after.
All Drinks 99p before 12a.m.
Open 9.30p.m–3a.m.
Saturday Nights
Entry £4 before 10.30p.m, £8 after.
All drinks 2-4-1 before 12am.
Open 9.30p.m–3a.m.
Address
Unit 3, 1st Floor
10-12 Market Square
Kennet Centre
Newbury
Berkshire
RG14 5EN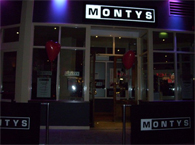 MONTYS BAR & RESTAURANT
Montys is Newbury's premier Champagne, cocktail bar & restaurant with the emphasis on creating a fantastic atmosphere, offering quality food and drinks with professional, friendly service.
Their restaurant offers the finest quality modern British cuisine with most of the ingredients sourced locally.
Address
25-27 Cheap Street
Chieveley
Berkshire
RG14 5DB
Chicago Rock Cafe
Chicago's in Newbury is a great place to party, they are the ultimate 'Destination Location' providing everything you need for a great night out all under one roof.
With their central island bar and friendly staff you will never be waiting long for a drink. They have a great selection of beverages ranging from simple lager through to exotic cocktails big enough to share.
You can dance to your favourite tunes from the last 50 years thanks to their great DJs and awesome sound and lighting setup.
They pride themselves on offering great service in a friendly and safe environment, and this in turn creates a great atmosphere in their venue.
Whether you are 18 or 80, if you are looking for a great night out, this is a good choice.
Address
42 Cheap Street
Newbury
Berkshire
RG14 5BX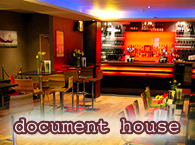 Document House
Document House is Newbury's most stylish and relaxed Lounge Bar, stocking a vast range of wines, champagnes and fine spirits.
The relaxed bar, with it's inspiring background music is the ideal place for you to entertain guests and friends.
Address
7-9 Wharf Street
Newbury
Berkshire
RG14 5AN